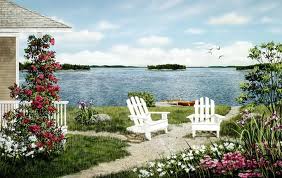 Moss Lake, Waco, Stony Point, and Woodbridge, Communities, Cleveland County NC
Moss Lake, located at 2621 Oak Grove Road, Shelby NC 28150 is a wonderful place to take the family. The main boat ramp area is open 24 hours a day, 7 days a week. There are several launch ramps and a multiple boat family loading area! It's just a short drive from almost anywhere in Cleveland or Gaston Counties. Whether you are interested in fishing, boating, skiing, or camping, you're sure to enjoy this exceptionally well maintained facility.
Schools
Schools serving the Woodbridge area are Washington, Burns and Kings Mountain Schools. The school population of approximately 18,000 with 28 schools, is large enough to provide a good choice in curriculum and still offer a personal touch. Associate degrees and vocational training are available from Cleveland Community College, and Gaston College. Graduate and post graduate education is available at Gardner Webb University, located in Boiling Springs, NC and UNCC in Charlotte NC. Also nearby in Spartanburg, SC are Wofford College, Converse College and USC Upstate.
Leisure
Only ten minutes from the Woodbridge Communities are Cleveland Country Club in Shelby and Kings Mountain Country Club in Kings Mountain. Also Golf only can be found at Woodbridge Golf Links, Riverbend Golf Club, Deerbrook Golf Club, and Pine Grove Golf Club. Also Club Woodbridge is a private tennis and swim club with two tennis courts and large pool including kiddy pools. Private banquet facilities offers operation year round to the community. A state of the are YMCA facility is also only 10 minutes away. Carmike Movie Theater is just 10 minutes away in the Cleveland Mall of Shelby NC.
Parks
Some local parks are Kings Mountain National Military Park, Kings Mountain State Park, South Mountains State Park, with the newly opened Kings Mountain Greenway Trail all about 20 minutes from Woodbridge Communities.
Shopping
Shelby, Kings Mountain and the county offer a wide variety of shopping and dinning experiences. From the Cleveland Mall, to the boutique shops in Kings Mountain and Shelby. And of course don't forget Super Wal-Mart in Shelby! Then just a short drive away, in Gaffney SC you'll find 70 prime store outlets all in one location also with lots of dining choices.
Dining
Some favorite local restaurants in the area are Red Bridges Barbecue, Rose Hill, Smoke on the Square, Joes Place, Shelby Café, The Pancake House, Kelly's Seafood, Fatz, Sage Brush, Chens, Me Pueblito, Golden Coral and many others.
The Cleveland County area offers so much, and Affordable Real Estate!