Selling Real Estate in NC and SC
"WE ARE NOT THE ONLY CHOICE"
"BUT WE ARE AN EXCELLENT CHOICE FOR EFFECTIVELY
MARKETING YOUR REAL ESTATE PROPERTY"
LET'S BE HONEST ..
WE WANT THE COMMISSION . YOU WANT
TO SELL . SOMEONE WANTS TO BUY
These are the motives that sell real-estate. Though the market is tough in many ways, there are still qualified buyers in the market for housing. Interest rates are low, and most buyers recognize this as an opportune time. If you want to sell your home, we will provide the necessary tools and people power to make it happen.
MOST REALTORS tend to have access to many of the same resources. However, they don't take advantage of them. We don't have miracle solutions, but do utilize a host of marketing tools, increasing the chances of selling your property.
The MLS (Multiple Listing Service)is the most important tool of all for making more potential buyers aware of your offer to sale. We utilize not one but 4 of these services directly representing 17 counties in NC and SC while reaching out to others. In addition we benefit from participating in Internet Data Exchange, Trulia.com, Realtor.com, Zillow.com, HomesandLand.com, Craig's List, and hundreds of other Realtor Sites that will also be publishing your listing.
The branching out effect from this is huge! Potential buyers will know your home is for sale.
Nevertheless, sometimes, even with all this effort, it can be a simple line ad in the local paper that sells your property. We advertise each listing additionally in the local paper.
WE ARE AVAIALABLE for prompt and professional response time to our clients.
WE ASSIST buyers in finding financing .. CONVENTIONAL, FHA, VA, USDA, and special finance programs for lower credit scores on eligible properties..
WE ASSIST buyers with the necessary steps required to get from the decision to buy, to closing.
PICTURES are worth a 1000 words. We maximize available picture space, and provide buyers with an abundance of information about your property.
Our Web Site is among best in the nation for User-Friendliness, and appearing at the top of Google Searches for Real Estate in our area.
Sincerely, Coye Sanders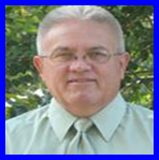 Carolinas Full Service Realty Inc.
1203 E Marion Street . Shelby, N.C. 28150
(704) 471-2005 Phone
(704) 749-8707 Fax